"Ladies On The Mountain" Strive For the Summit In Customer Service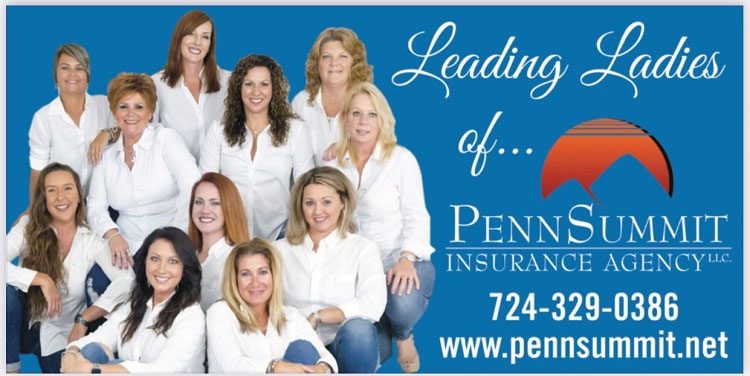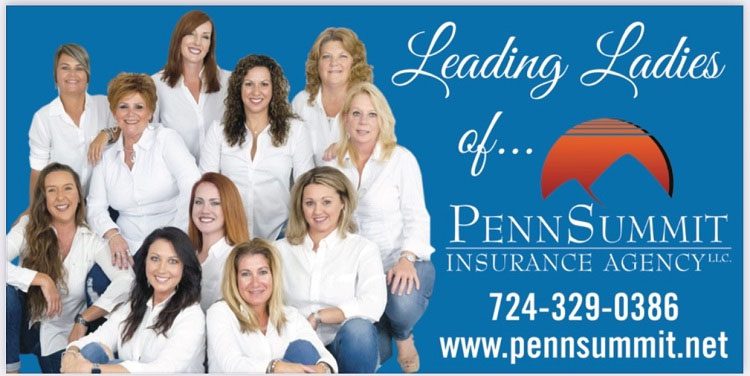 When Charlotte Pinardi-Molek left her successful job at an insurance brokerage in 2007 to form her own independent agency, she had avision in mind that was much different from your standard insurance business.
"Standard is boring—I try to do things differently," Charlotte says, and one look at the agency's billboards will highlight that difference.
But what most distinguishes Penn Summit is not its all-female staff, but the insurance acumen and service commitment that those 12 women bring to customer engagements.
"Our staff are strong, independent women who know the insurance business 100 percent," says Charlotte, agency Principal and CEO. "They are also go-getters who aren't scared to knock on a door and ask someone for their business. They are a fantastic crew that inspires me to come into work every day."
Hands-On
Headquartered in Chalk Hill, Pennsylvania, with the Appalachian Mountains as its backdrop, the agency does business throughout an area that includes Ohio, West Virginia, and Maryland. Recently, Penn Summit opened an office in Florida as well. Over the past 13 years, the agency has grown to become a $15 million firm writing personal and commercial lines as well as life and health.
"We write from the small to the large customer and businesses of all types," Charlotte says. In commercial lines, Penn Summit has been particularly successful in writing truckers, contractors, and excavators.
"We understand our customers' businesses and we aren't afraid to be hands-on," Charlotte says. "We'll put on a hardhat and boots and walk onto a job site, walk into a manufacturing operation, or climb into a truck cab" in order to learn how every piece of equipment operates.
Penn Summit also places a high emphasis on customer service. "A lot of clients move to our agency because they don't get the level of attention and fast response that they deserve from their current agent," Charlotte explains.
"We understand that getting certificates out and responding to calls is critical. We also ask our clients how they prefer to communicate. We accommodate whether it be in person, text, email, or phone call. We also encourage our customers to call us on our cell phones when they have a claim or crisis anytime, even after hours," she adds.
The agency also strives to have customers be more than just clients. "We focus on friendships—that's very important for us," Charlotte says. "When a customer calls, they know they are talking to someone who truly cares, who will listen to what their insurance needs are, and will put together a package of protection that's right for them."
As a result, referrals have generated a steady pipeline of business. "Our growth has been completely organic over the years," says Charlotte. "We write one account and the word spreads—our customers are our biggest advocates."
The agency is also known for its extensive support of the community. The list of organizations Penn Summit supports through volunteer efforts and financial contributions is extensive and comes from a deep commitment to making a positive difference.
"I was raised by a coal mining father and a stay-at-home mom who taught me the importance of helping people," says Charlotte. "I speak from my heart, and our staff is the same way."
Growth Opportunity
Penn Summit plans for strong growth in the years ahead and sees ample opportunity for it.
"A lot of agents are retiring and the industry is changing. As a result, there are a lot of opportunities out there." Charlotte says.
"We just need to stick with what we know best," she adds. "We are the 'ladies on the mountain'—we're fun, friendly, and we know INSURANCE!"